Dear Reader,
I strongly believe in the power of three things: 
Peanut butter & jelly.

Gratitude rooted in mindfulness, self-awareness & unconditional self-love.

Gentle nutrition.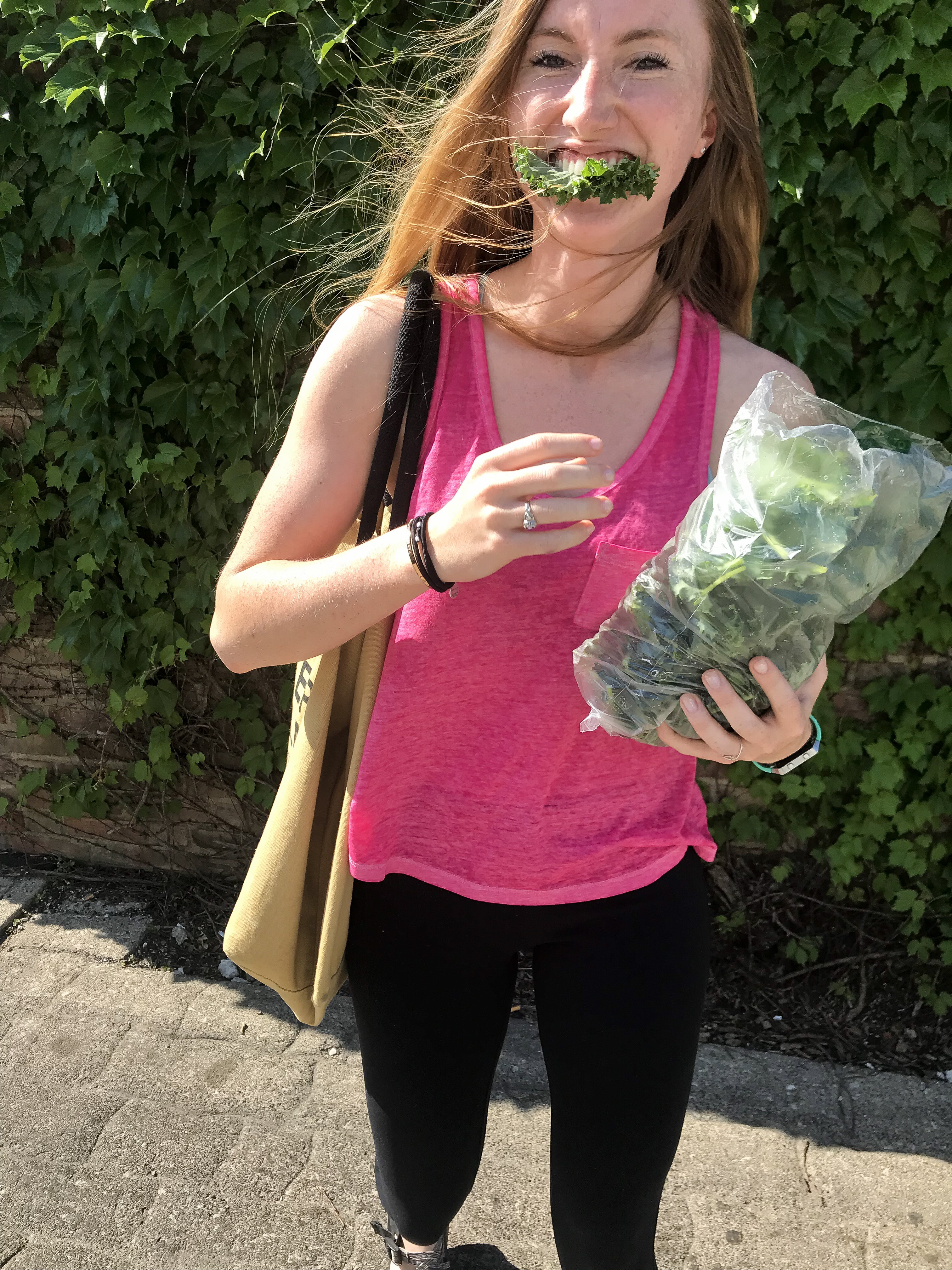 The first one is self-explanatory–though if you continue to follow along, you'll undoubtedly hear a lot more about it. The second one is the lens through which I view life. This daily, ever-growing practice deeply grounds me, strengthens my relationships, and connects me to my sense of purpose–which, brings us to #3.
Gentle Nutrition
Connecting myself and others to the practice of Gentle Nutrition is my passion because, over my 23 years of life (5 of them which were spent studying to become a Registered Dietitian), I've come to understand a side of health that doesn't get talked about a lot.
So…I talk about it. All the time. Because you NEED to hear it. Nutrition (& the science behind it) is important–but it should never be used to control, restrict, guilt, or shame your life and body. You are alive to do so much more than stress over weight, calories, and the "right" food choices. You are alive to love, enjoy, feel empowered and strong in your own body, and present your best self with confidence…err'day.
Focusing on what you can do to treat your body, mind & spirit well is the best thing you can and will ever do for yourself. 
My philosophy on food is simple: Eat food. Yep, that's it!
In my eyes, food is not "clean" or "dirty," nor is it good, bad, guilty, guilt-free, sinful–or any other nonsense negative-thought inducing word that gets applied to food these days. Food is just food, and the sooner you can learn to neutralize your food choices, the sooner you'll be able to establish freedom with nutrition, your body, and life as a whole.
Unless medically necessary, I don't believe in restrictive diets, weight loss fads, or trendy "cleanses". In my opinion, food choices are some of the most personal decisions you face on a daily basis. With each decision comes the ability to hold a certain amount of control over your fundamental wellbeing. You deserve to allow your intuition to lead the way to keep your food choices enjoyable, autonomous, and truly nourishing. Read more on my food philosophy here. 
Becoming Yours Chewly
Now, allow me to welcome you to Yours Chewly–my heart and soul, my brand and coaching biz…all with an intentionally punny title that serves to tell you three important things about myself: my name is Claire Chewning, I'm a Registered Dietitian (& yoga teacher!), and I value a  well-timed pun more than I should probably admit. 
I grew up as an only child (unless you count my cat) in the mountains of southern Virginia, and took an interest in food at a very young age. I owe this interest that transformed into a passion-focused career largely to the influence of my dad, who always had the time and patience to allow me to cook alongside him–even when I was barely tall enough to peer over the counter. Because of his early influence, I not only have the ability to cook intuitively, but I was lucky enough to discover the thing I feel like I was made to do at such a young age. For this direction, clarity, and purpose I am forever grateful. Don't worry, I've learned just as much from my equally incredible mom–but she has always been the master baker in our family, and baking just has too many rules for me.
I graduated from James Madison University with a B.S. in Dietetics in May 2017 and completed my dietetic internship at The Ohio State University in May 2018. Throughout my 1,250 hours of supervised practice, I tested the waters of public health nutrition, inpatient and outpatient medical nutrition therapy, sports nutrition, and foodservice management.
Finding My Voice
But most importantly, during that time, I discovered my voice. I started writing. Stepped in front of the camera and started speaking. I started tuning into my internal voice that reassured me of my power to create something special. Something impactful. Something bigger than myself. That journey? That's what you'll find here.
The best thing about it? It's still unfolding–and you get to be an integral part of it. So what do you say? Let's fall in love with a life lived as our healthiest, most fulfilled selves…together! 
Yours chewly,

P.S. I'd love to hear from you! Click here to drop by my inbox and say HI! (Or tell me your thoughts on PB&J…that works too…)